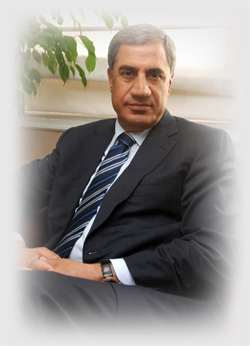 MESSAGE OF THE CHAIRMAN
As the investors and entrepreneurs of a country, we are required to well understand and comprehend the business environments based on the improving and changing human requirements in the world.
Especially in the last decade during which the problems of global economy is heavily felt, cost of entrepreneurship increases and the courage for entrepreneurship gradually disappears.
The developments in communication sector enter all areas of our lives and this forces us to act differently in all fields.
Reşit Galip Caddesi Rabat Sokak No: 9 G.O.P Çankaya - Ankara